The migration from fossil fuel to electric vehicles is slowly taking shape in the South African automotive market. EV Africa, a specialist in EV cars, has a range of electric vehicles in stock, with the City Blitz 4-Seater now officially the cheapest electric car in South Africa.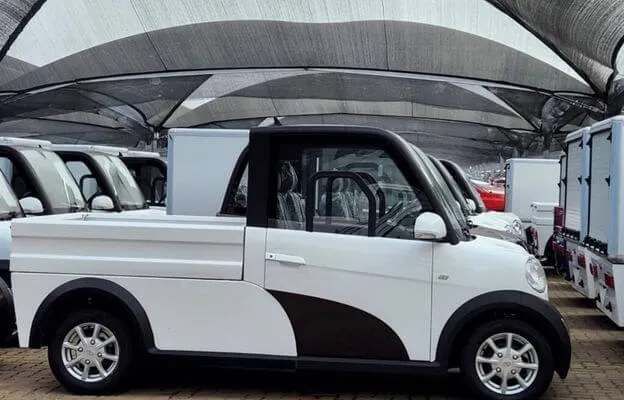 Eco-friendly vehicles with zero emissions
The all-electric, affordable eco friendly cars, operate on maintenance-free lithium batteries with zero emissions. They are smaller, more economical at 13 cents per kilometre run cost and touted as ideal over fossil fuel cars.
Moving to specifications, the impact absorption structure design adopted by EV Africa makes their vehicles more durable, safe and reliable. All these electric vehicles underwent rigorous testing and inspection procedures to ensure compliance with local regulations and meet all roadworthy standards.
EV Africa fleet application
EV Africa fleet application is an end-to-end fleet management solution suitable for courier companies, security, mines, and factories. The company electrifies the transportation industry by providing a greener, more efficiently managed and cost-effective solution to speeding up delivery, reducing customer wait time and fleet vehicle wear and tear.
EV Africa power and performance
These affordable environmentally friendly cars boast a top speed of 80 km/h and a 20° climbing gradient. The state-of-the-art drive train uses Lithium-Ion batteries that are rechargeable to capacity in less than six hours.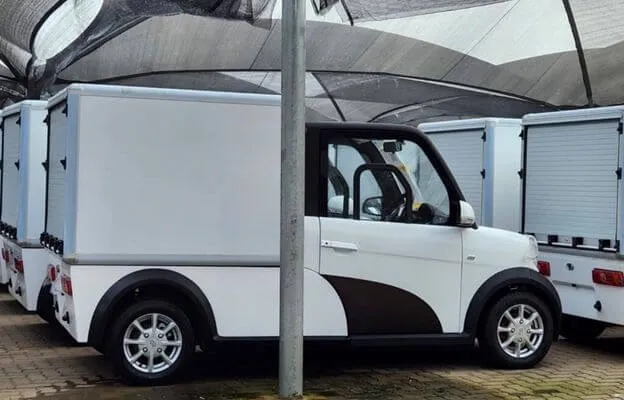 The structural design uncomplicates manoeuvring small parking spaces to enhance daily commutes in restricted zones. Further modifications include a panoramic sunroof view and a safety cage design with impact-absorbing structures. This vehicle also has a parking assistant with a reversing camera and two types of charging cables via domestic or charge stations.
EV Africa models on offer
The range of electric vehicles includes the City Blitz 4-Seater Passenger Vehicle, Pickup Truck and Van. Electric Bikes available are the City Buzz 1, an electric bike ideal for commuting, and the City Buzz 2, best suited for fleet and commercial applications.
Forget the erratic fuel price fluctuations, high vehicle maintenance costs and worries about carbon emissions, and join the EV revolution with EV Africa. The state-of-the-art models provide fuel economy, convenient commuting and cost-efficiency. They also cater for fleet and commercial applications for businesses.